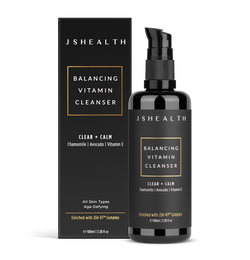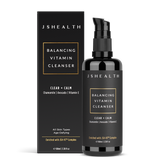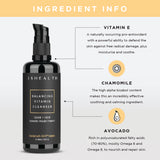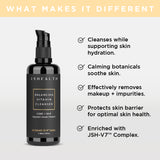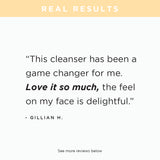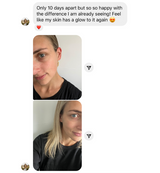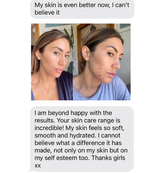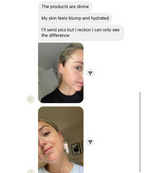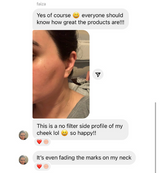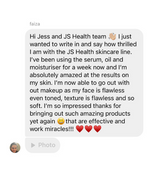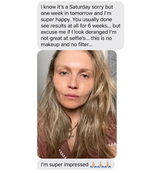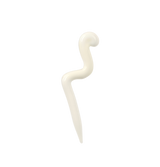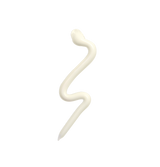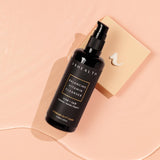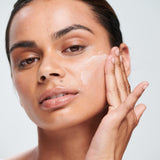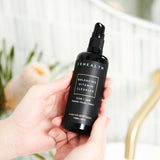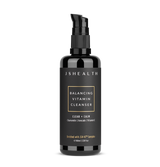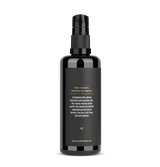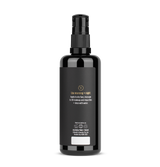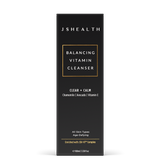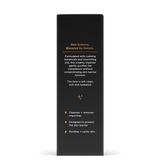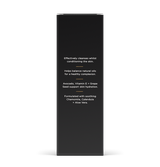 Balancing Vitamin Cleanser - 100ml
Formulated with calming botanicals, vitamins, and nourishing oils, this creamy cleanser gently purifies the complexion... More
Formulated with calming botanicals, vitamins, and nourishing oils, this creamy cleanser gently purifies the complexion without compromising skin barrier function or stripping the skin.
+ 29 Loyalty Points


people have just viewed this formula
Exclusive member savings
Cancel or edit at anytime
Regular rewards + gifts!
Access to the JSHealth App
Early access to sales!
2
92.7% - Participants experienced smooth and nourished skin.

90.3% - Participants agree the cleanser does not strip their skin of natural oils.

80% - Participants reported the cleanser balanced the natural oils of their skin.
Based on results from independent in-home user trial on approx. 100 women.
JSHealth Vitamins Skin - Balancing Vitamin Cleanser
100ml | 3.38 fl oz
Vegan. Clean Formula. Aus Made. All Skin Types.
Clear + Calm
Key Actives: Chamomile | Avocado | Vitamin E
Enriched with JSH-V7™ Complex
Formulated with calming botanicals, vitamins, and nourishing oils, this creamy cleanser is designed to gently purify the complexion without compromising skin barrier function. A fusion of science-backed ingredients create a light lathering emulsion designed to efficiently cleanse the skin for a balanced complexion. Your face is left soft and clean, without it feeling stripped or dry. Designed to remove makeup.
Skin Science, Elevated by Nature.
Aloe Barbadensis (Aloe Vera) Leaf Juice*, Aqua (Water), Coco-caprylate, Glycerin, Persea Gratissima (Avocado) Oil, Vitis Vinifera (Grape) Seed Oil, Cetearyl Olivate, Cetearyl Alcohol, Sorbitan Olivate, Butyrospermum Parkii (Shea) Butter*, Glyceryl Caprylate, Pentylene Glycol, Natural Fragrance* (Sweet Orange Oil*, Cedarwood Oil*, Lavender Oil*, Palmarosa Oil*, Rose Oil*, Vanilla Extract*), Potato Starch Modified, Panthenol (Pro-Vitamin B5), Limonene+, Tocopherol Mixed (Vitamin E), Xanthan Gum, Sodium Gluconate, Helianthus Annuus (Sunflower) Seed Oil, Ascorbyl Palmitate (Vitamin C),Potassium Sorbate, Magnolia Officinalis (Magnolia) Bark Extract, Boswellia Carterii (Frankincense) Oil*, Calendula Officinalis (Marigold) Flower Extract, Chamomilla Recutita (Matricaria) Flower Extract, Undaria Pinnatifida (Seaweed) Extract*, Rosmarinus Officinalis (Rosemary) Leaf Extract, Linalool+, Lecithin, Geraniol+, Alpha-Tocopherol, Citronellol+, Citral+
*Certified Organic, +From Essential Oils, JSH-V7™ Complex
Chamomile
Chamomile has a long tradition of being an incredibly soothing and healing topical ingredient. We use an extremely concentrated extract of Chamomile flower (19-26Kg of flowers to generate 1kg of extract) to harness these skin benefits. The soothing efficacy of Chamomile flower extract can be attributed mainly to alpha bisabolol content. It's an ideal calming skincare ingredient for those experiencing any kind of irritation, such as redness, dryness, and sensitivity.
Avocado
Avocado oil is rich in polyunsaturated fatty acids (70-80%), mostly omega 6 and omega 9, vitamin E sterols and lecithins. They are a good source of repair components for dry, or chapped skin. Topical application of Avocado oil has been shown to increase collagen synthesis during wound healing, as well as reduce skin itchiness. We use an unrefined virgin Avocado oil to maintain rich quantities of the beneficial components, which can be removed in more processed forms.
Vitamin E
Also known as tocopherol, Vitamin E is a naturally occurring nutrient with a powerful ability to defend the skin against free radical damage, while also being incredibly moisturizing and soothing. In this way Vitamin E is able to to increase the resilience of the skin while supporting hydration and optimal skin barrier function to positively influence skin health and aging.
Seaweed
A true botanical hero from the sea! It contains a high-purity fucoidan extract and is rich in marine polyphenols, developed specifically to provide high-tech age-defying benefits. Derived from Undaria pinnatifida species of seaweed, this unique and 100% natural ingredient has been shown to inhibit many of the key enzymes responsible for skin damage. In vitro studies have confirmed that this seaweed inhibits enzymes that lead to wrinkles and reduced skin elasticity, making it an incredibly powerful natural age-defying ingredient. Results showed that Seaweed Extract was able to improve skin's overall appearance by 60% in just 12 weeks.
JSH-V7™ Complex
This formula is infused with the signature JSH-V7™ Complex, containing seven key science-backed vitamins, nutrients and botanicals for healthy, radiant skin.
Vitamin C - Water soluble nutrient that supports collagen production + protects and brightens.
Pro-Vitamin B5 - Hydrates + strengthens skin barrier for optimal skin health.
Marine Polyphenols (Kelp) - Inhibits enzymes that cause visible signs of aging for a youthful complexion.
Calendula - Deeply soothing for calm skin.
Vitamin E - Fat soluble nutrient that protects skin from damage.
Grape Seed Oil - High levels of linoleic acid target breakouts + redness.
Frankincense - Rejuvenates damaged skin to minimize imperfections.
OUR PROMISE
Transparency + honesty

Clean + pure formulas

100% natural fragrances

Vegan-friendly

Cruelty free - not tested on animals

Eco-conscious packaging
MADE WITHOUT:
Parabens

Sulfates

Phthalates

Mineral oil

Petrolatum

Silicone

Synthetic fragrances

Synthetic colors

Animal-derived ingredients

Ethoxylated cleansers and solubilizers

Palm-derived ingredients are MB or RSPO Certified at a minimum.
♻︎ Our JSHealth Vitamins Skin range is housed in glass which is endlessly recyclable. Please recycle your bottles in your household recycling. The cartons are made from FSC recyclable cardboard printed in vegetable ink.
Standard Shipping (3-7 Business Days)
$4.99 for orders under $49.99 FREE for orders over $50
Expedited Shipping (2-3 Business Days)
$9.99 for orders under $64.99 FREE for orders over $65
THE Skincare Routine PEOPLE ARE TALKING ABOUT
4
vitamin-infused formulas
7
key nutrients and botanicals in the V7 Complex
100
clean + pure ingredients
Customer Reviews
Individual results may vary.